having fully dug into PC gaming in 1995, the world was clear for me.
You had a CD version of games and disk versions.
CD versions were also called "speech versions" or "talkie version".
prime examples for me were games like Monkey Island, Sam & Max, Simon The Sorcerer.

Now that Command & Conquer Remastered Collection got released, I started orienting myself backwards towards DUNE.

I understood that there is a disk version (1992) of DUNE the strategic adventure and a CD version with voice overs (1993). According to wikipedia it is also claimed at the time of writing this , that it was the first game ever released on CD-ROM.

Another Wikipedia entry says that however the game Star Trek 25th Anniversary was released in 1992 on disk AND CD with voice aka walkie talking version, weird. Just checking on another wiki, there it says the CD version was released 1993
Its successor Star Trek Judgement Rites however was even released in more CD versions than just the talkie one, i.e. the CD version would feature better graphics and more cut scenes like the "movie and sound pack" that was available for the disk version originally.
Then there was obviously another edition of the CD version released on CD in 1995 (The same year the Mac version was released) which was the talkie version of this game.
For DUNE e.g. you can find out that the CD Versions from the SOFT PRICE line, are simply 3.5″ disk version copied 1:1 onto CD, so the speech is missing here: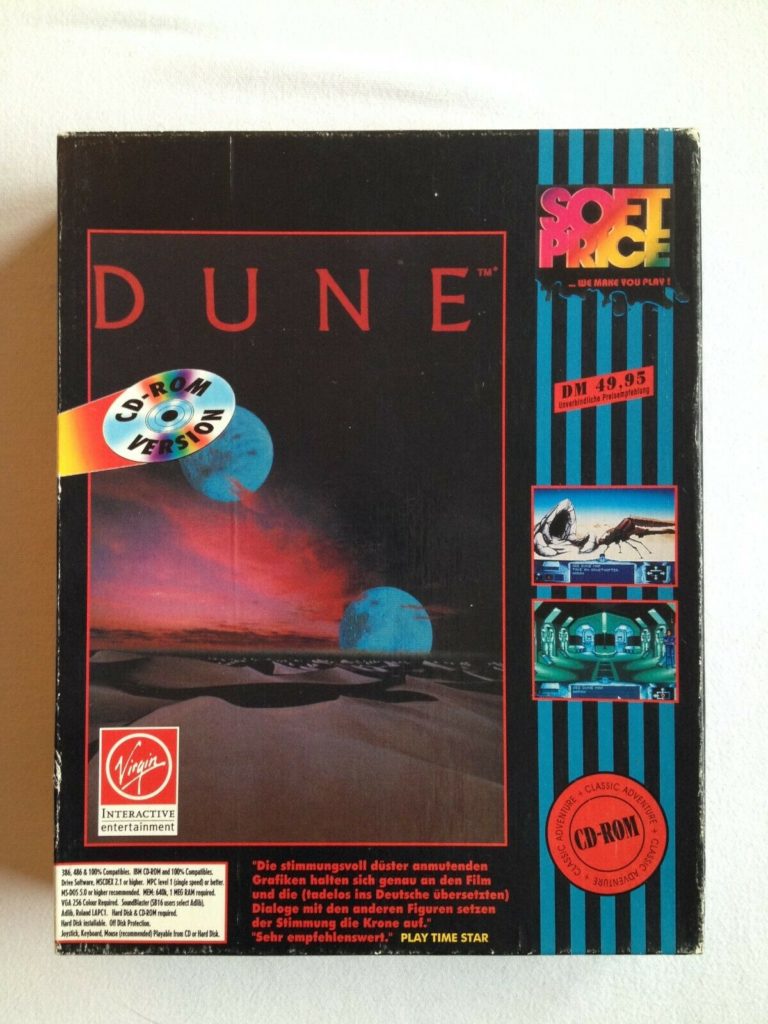 even if it says "CD-ROM Version" on the front, don't buy it!

The While Label release however even mentions the voice performance on its back of the box:
Now having a look however on the White Label Start Trek 25th Anniversary / Judgment Rites CD Collection you find that only the first is mentioned for its voice performance on the back of its box: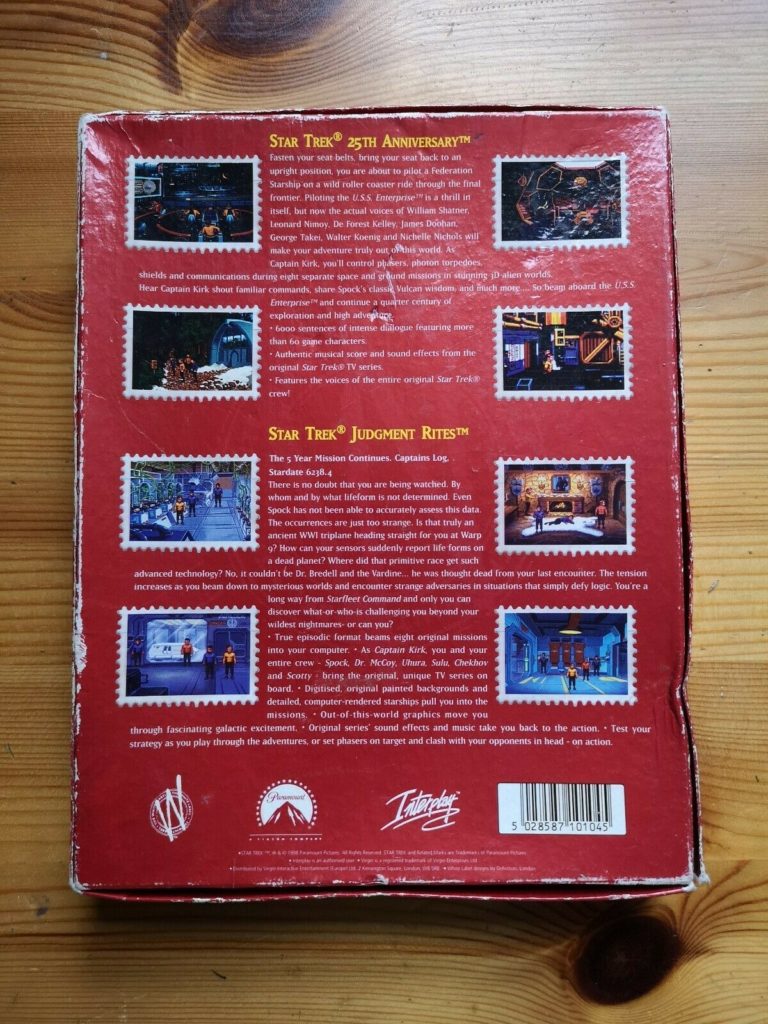 Despite this was released in 1993, the same year Judgment Rites CD version was released, this does not contain a talkie version.
The talkie version was released in 1995 however: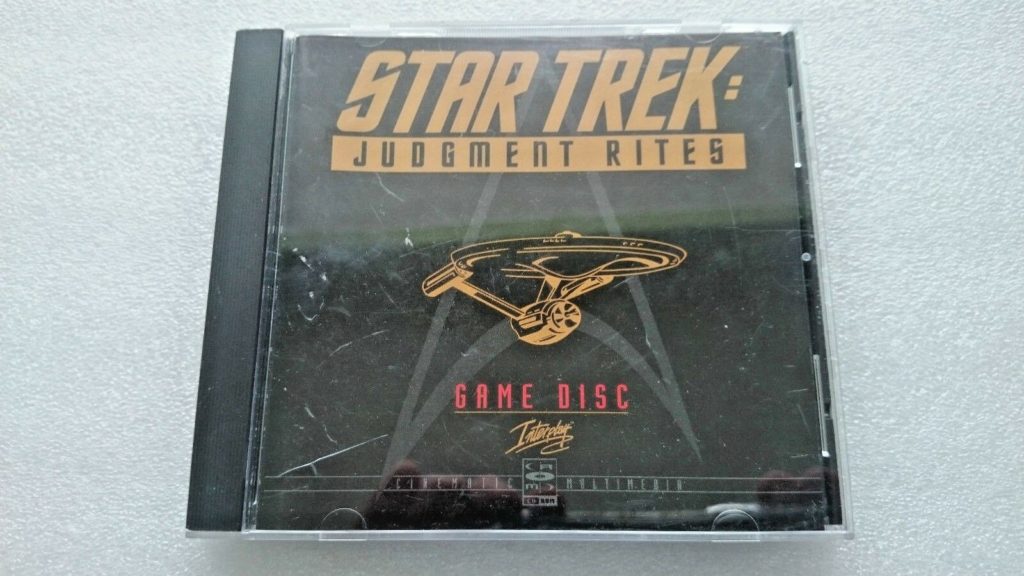 So for some games, the CD versions are sometimes not the ones you are after!